Cone of Shards
Conjuration Cantrip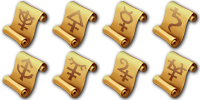 You extend your hand and cause a burst of metal shards to erupt from your outstretched palm. These shards affect a 10-foot cone emanating from you. Creatures in the area must make a Dexterity save or take 1d6 points of piercing damage.
The piercing damage for this spell increases by 1d6 at 5th level (2d6), 11th level (3d6), and 17th level (4d6).

Material Component:
a handful of broken glass

Verbal Component:
Mitte Conus Culter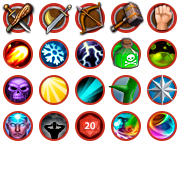 Sorcerer, Warlock, Wizard, Rogue
Print on 8.5"x11" paper. For best results, use the following printer settings: Print at 100% (do not shrink, or enlarge); Turn on "print with background graphics;" hide "header and footer" (if given the option); and turn on "Borderless printing" (Internet Explorer). Best to print in color. Note: Microsoft Edge DOES NOT support printing background colors or images, so we do not recommend printing the cards in the browser.